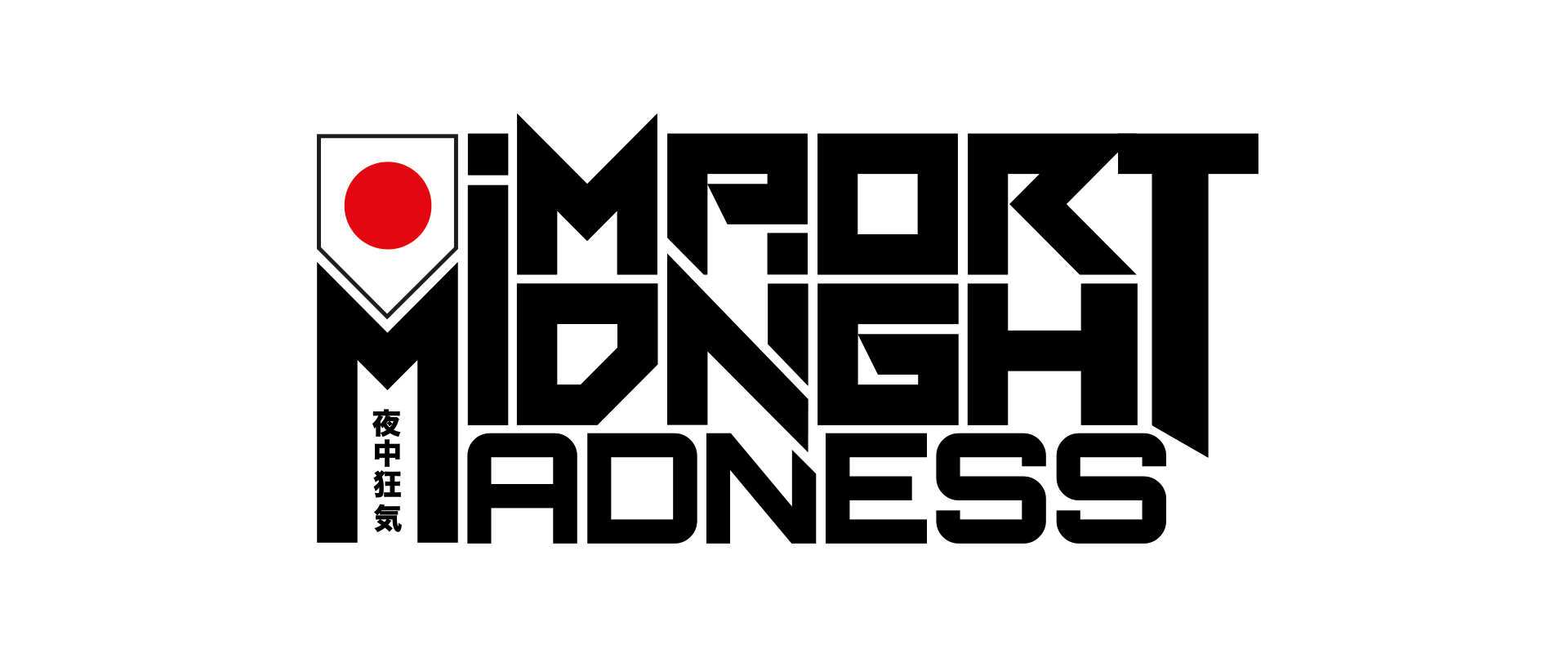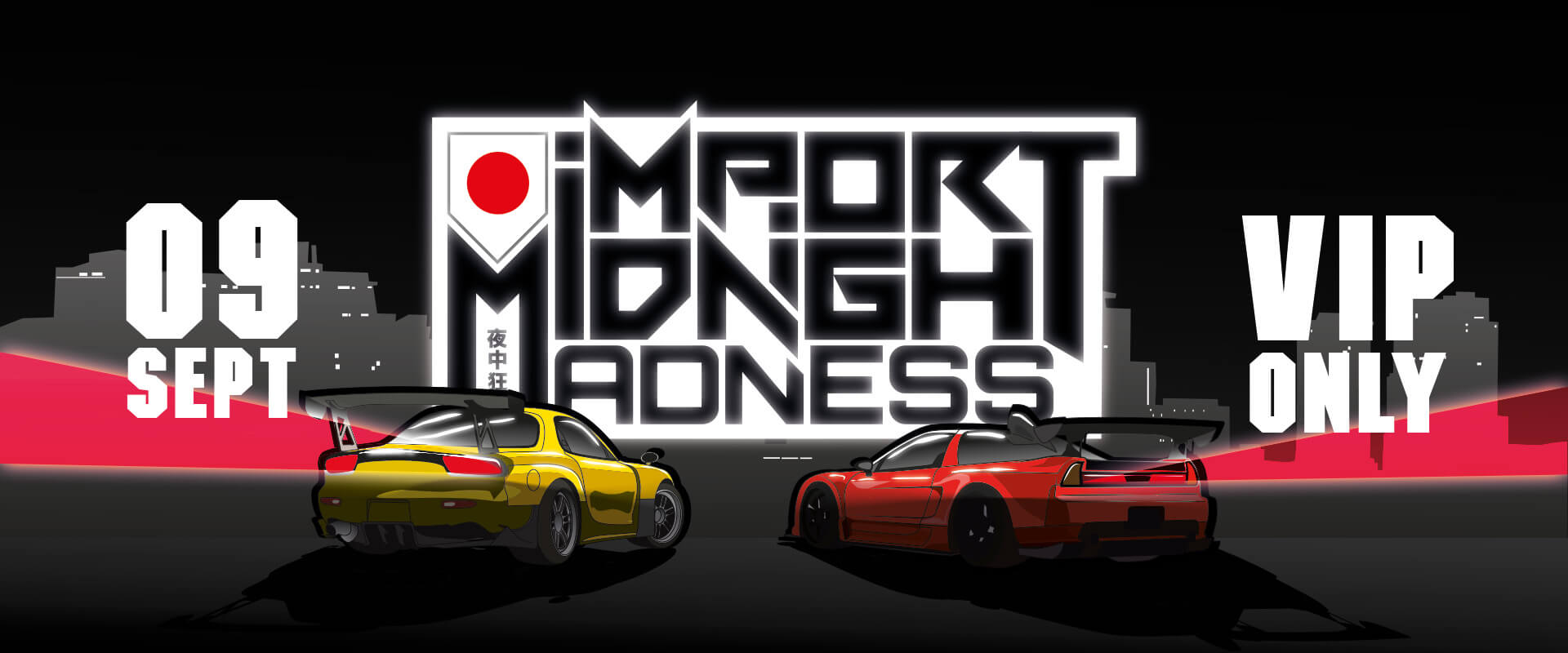 Are you ready for that one night a year where all your like-minded Japanese Import enthusiasts keep talking about? That one night that is filled with the craziest Japanese cars that cross the land in one big convoi and show the scene what it is to be a real fanatic when it comes to the term "JDM nightdrive"?
You may know this event from the several crazy action packed video's where WE own the night, cruising through the dark city streets and almost empty highways and tunnels with roaring engines and flames shooting from the exhausts!
GET READY to join Import Midnight Madness! Be part of this one of a kind experience, join the community!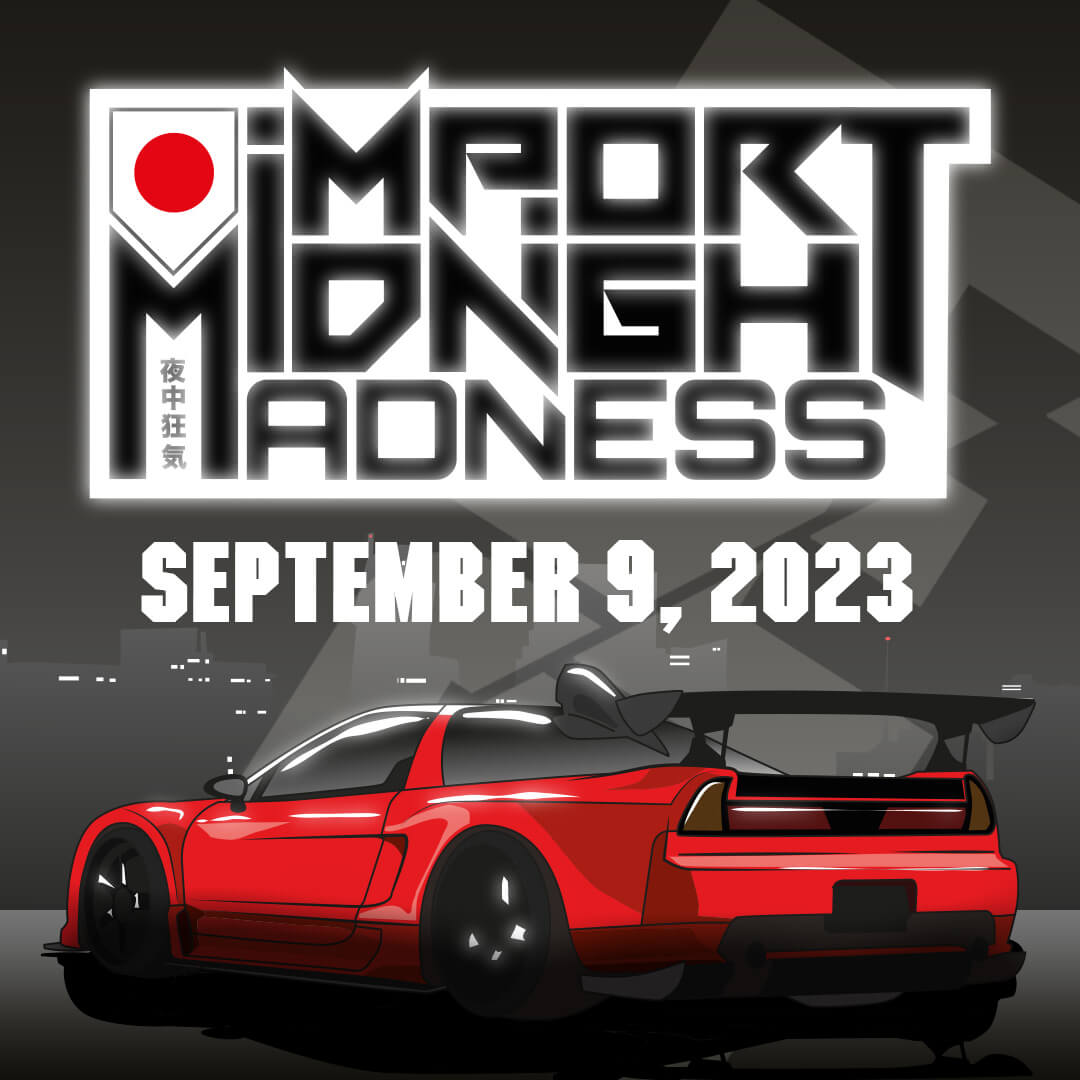 Must be screened and approved
Admission for 1 driver and 1 passenger only!
Import Midnight Madness ticket

EPIC CAR FAMILY
MEMBERSHIP
Import Midnight Madness ticket
Enjoy the many perks of the Epic Car Family
HONDA
INTEGRA DC2-DC5
NSX NA1-NA2-NC1
S2000-AP2
TYPE R FK2
TYPE R FK2
LEXUS
GS300-400-430
IS200-250-300
LC500
LFA
RC350
RCF
SC300-400-430
MAZDA/EUNOS
COSMO
RX2-3-4-5
RX7 SA-FB-FC-FD
RX8 SP-HP
MITSUBISHI
3000 GT-GTO
ECLIPSE GSX-GST
FTO
LANCER EVO I-X
LANCER X RALLIART
LEGNUM-GALANT VR4
STARION
NISSAN
CIMA
GLORA
GTR R35
LAUREL
PULSAR
S CHASSIS S12-S15
SKYLINE C10-110-210
SKYLINE R 30-34
STAGEA
Z-ZX MODELS
SUBARU
BRZ
FORESTER STI
IMPREZA 22B - TYPE R – P1
IMPREZA GTT-WRX-STI
LEGACY B4 (TWINTURBO)
SUZUKI
ALTO WORKS
CAPUCCINO
TOYOTA
ALTEZZA
ARISTO
BB
CELICA/SUPRA A40-50-60
CELICA GT-FOUR
COROLLA TE-AE MODELS
CROWN ATHLETE-MAJESTA
GR YARIS
GT-GR86
JZX MODELS
MR2 TURBO
SOARER
STARLET GT TURBO – GLANZA
SUPRA MKIII-V
SEPTEMBER 9, 2023 AT 10:00
SEPTEMBER 9, 2023 AT 17:00
LOCATION WILL BE EMAILED AFTER REGISTRATION
Get the latest updates by subscribing to our newsletter!